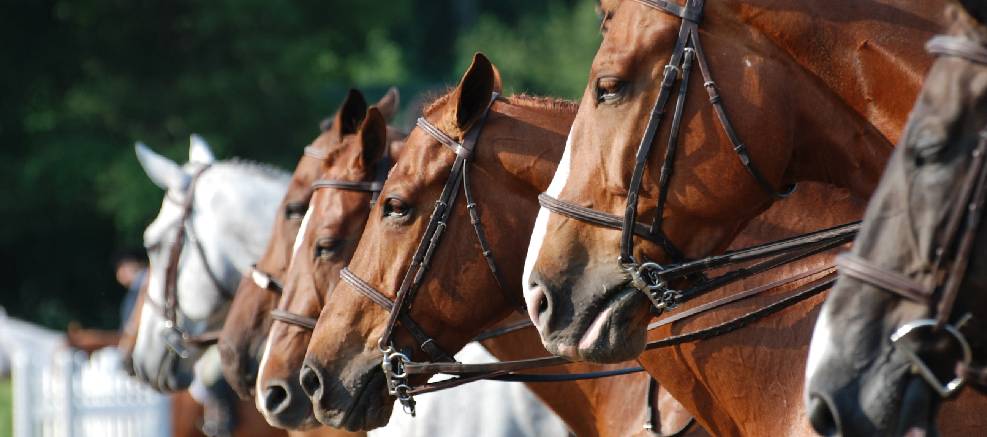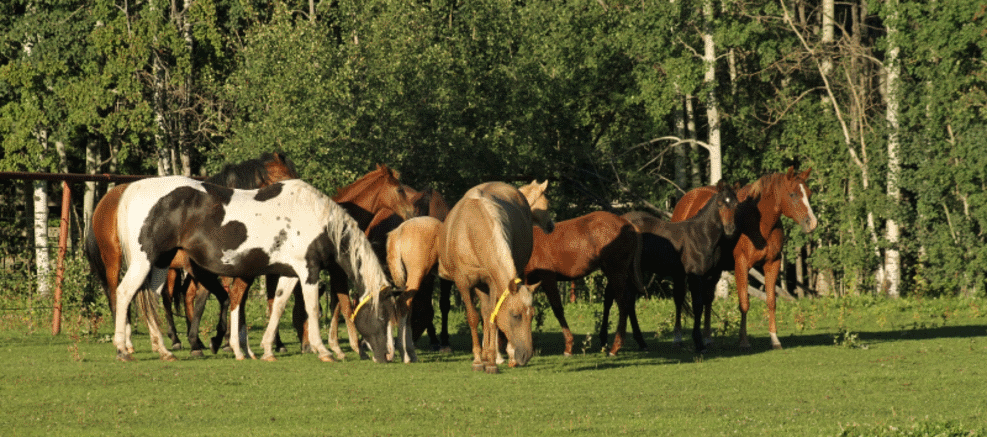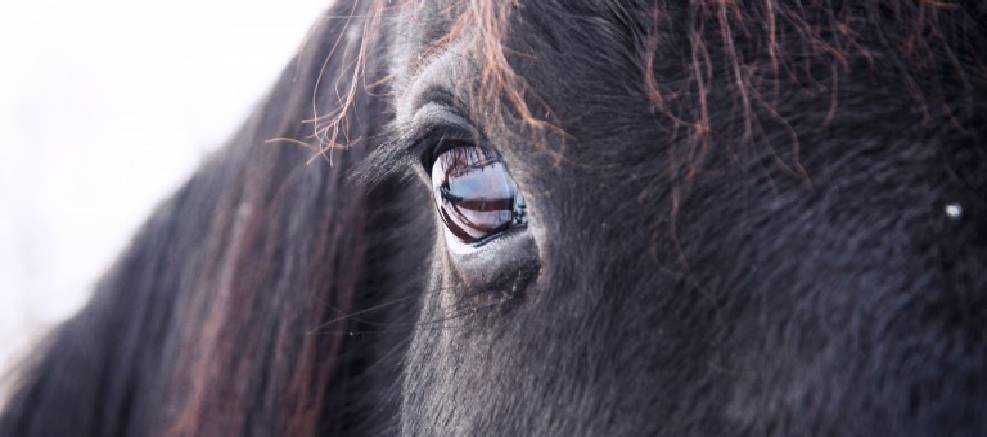 Breeding the next generation through artificial insemination and embryo transfer
Equine Veterinary Medical Services in Central Alberta

Heide Veterinary Services is a large animal veterinary clinic nestled on 28 acres in the countryside just west of Red Deer and south of Sylvan Lake, Alberta. We are conveniently located in Central Alberta and provide a wide range of large animals veterinary services.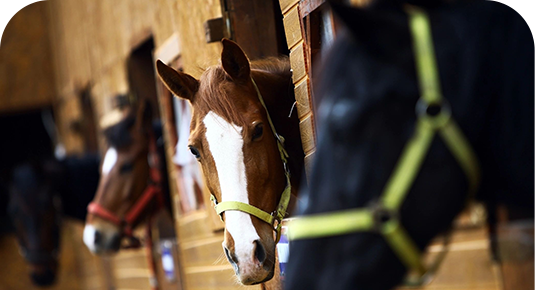 Emergency Services
Heide Veterinary offers a large variety of services to our clients and patients. We also provide emergency services and after-hours care for our patients.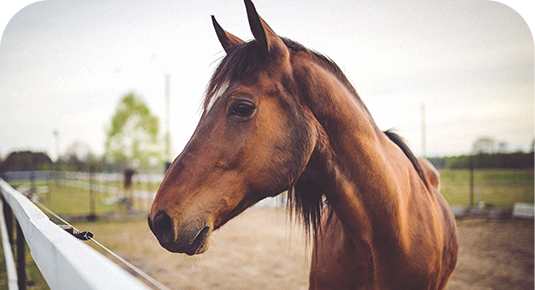 Our Areas of Interest
Reproduction is a major focus at Heide Veterinary Services. We take pride in breeding the next generation through artificial insemination and embryo transfer.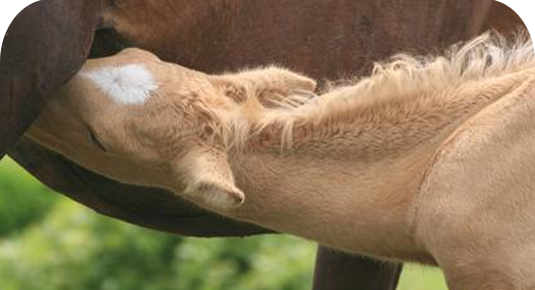 Artificial Insemination
Cooled transported semen and mare management for breeding is one of the primary procedures done during breeding season at the clinic. We aim to make this as easy and painless for the client as possible. Mares are boarded, monitored and teased daily at the clinic.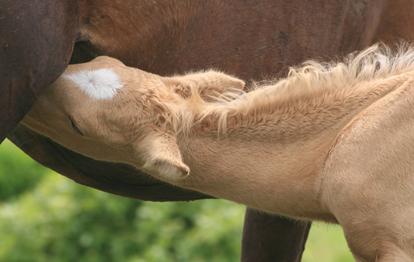 Heide Veterinary Services is a receiving center for frozen semen to be used on mares being bred in our facility. Due to the particular challenges with frozen semen, mares are scanned every 6-8 hours after an ovulation agent is given in order to be sure that the mare is inseminated very close to the point of ovulation.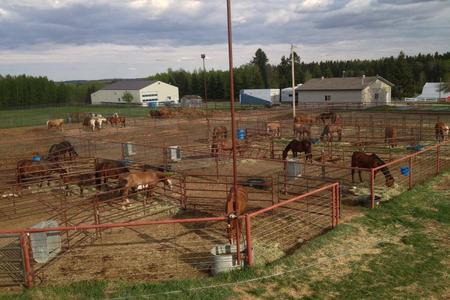 Our Mare Motel is equipped with pipe fence and panels as well as water troughs in every pen. Mares that are used to living inside may stay in one of our box stalls inside of the barn when the weather turns bad.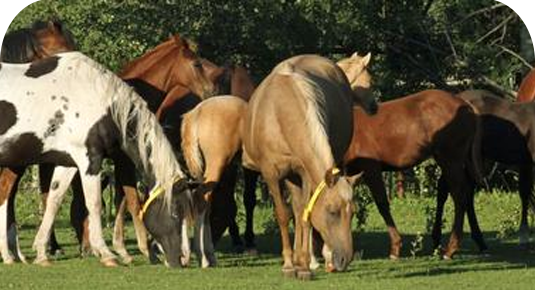 Embryo Transfer and Embryo Freezing
EMBRYO TRANSFER
Embryo transfer (ET) and other assisted reproductive technologies are routinely done at Heide Veterinary Services every spring. ET is the process where a mare is bred and at a predetermined time (6-8 days) after ovulation the developing embryo is transferred from the dam to a synchronized surrogate mare who will carry the pregnancy to term. This process allows offspring to be obtained from mares that are showing and cannot take time off to raise a foal, mares of high value that multiple foals are desired, or for mares that have infertility issues that prevent them from carrying a pregnancy to term.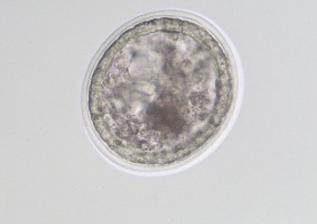 7 Day Embryo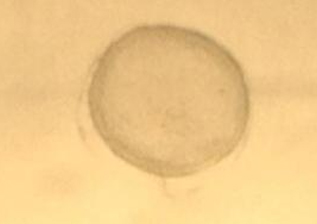 8.5 Day Embryo
EMBRYO FREEZING
This emerging reproductive technology involves harvesting embryos and freezing them via a programmable cell freezer. This technology can allow mares to be bred at optimal times of year and have those embryos implanted in recipient mares in February for early season foaling. As well it can be a valued technology to preserve genetics of valuable mares.
RECIPIENT MARES
HVS maintains a moderate sized recipient herd of young mares. If owners cannot supply their own recipient mare for ET, these hand selected mares are available for lease. We are proud that Heide Veterinary Services provides another career for these mares.

Recipient Mares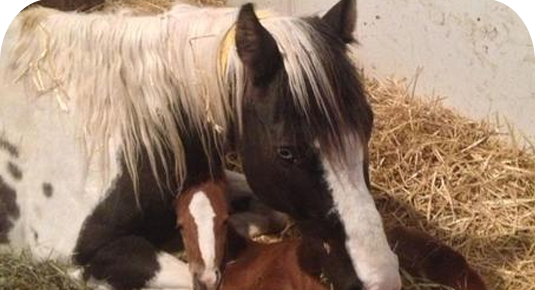 Foaling and High Risk Pregnancies
We offer complete foaling services at the clinic. Mares are managed in large spacious foaling stalls. Mares are monitored with a vulvar transceiver linked to a foal alert system. Dr. Brian is resident on the property to promptly respond to foaling and guide it to success. Mares are also monitored via surveillance cameras linked to Skype that can be viewed from any computer or mobile device as long as there is service to an internet connection.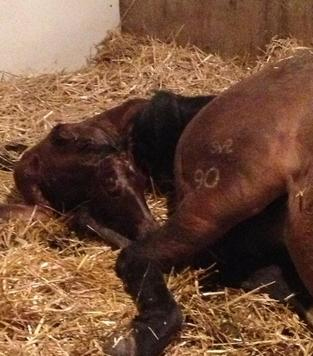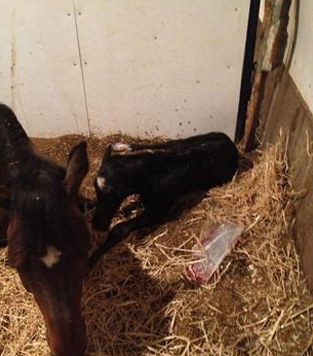 Many mares come to us with a history of late pregnancy loss, ascending placentitis or pre-pubic tendon rupture. These can require medical intervention and treatment to achieve a successful outcome.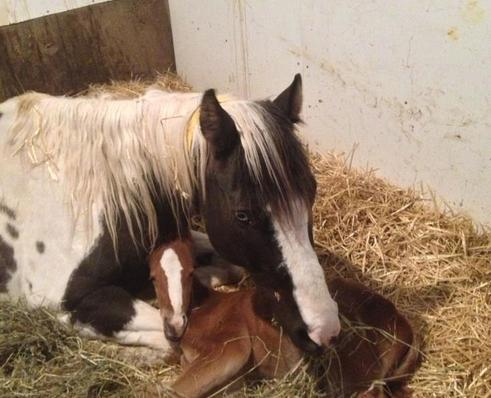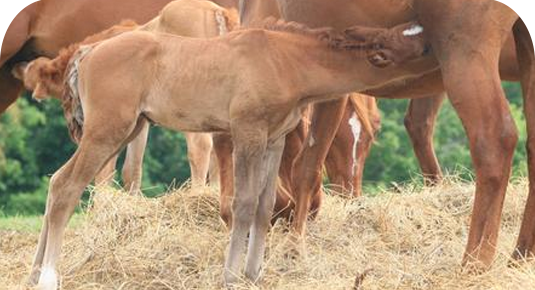 Infertility
One of the most interesting aspects of reproduction is dealing with the problem mare. Although it can be a frustrating challenge, the rewards are immense. Dr. Brian uses cutting edge therapies and diagnostics to evaluate and treat these mares. Everything is utilised from hormones and uterine therapies to acupuncture and herbal therapies in order to achieve a conception. Call us to discuss problems that you are having with your mare and see if we can help.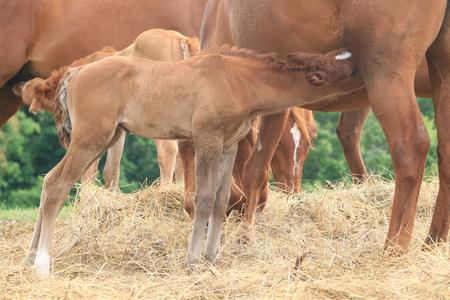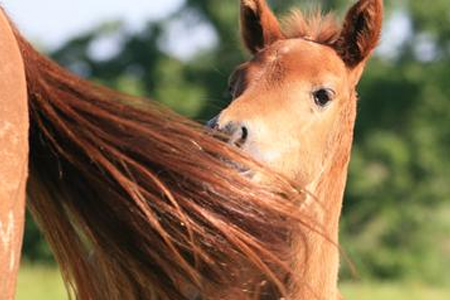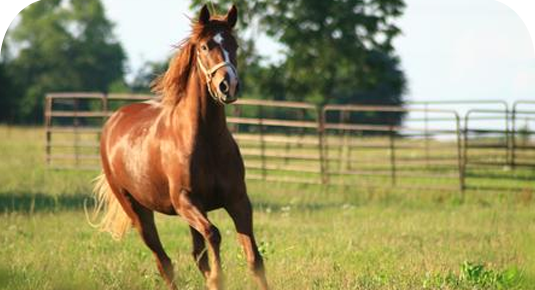 Stallion Services
HVS is a stallion station during the spring breeding season. We have spacious outdoor stallion paddocks for stallions that are resident at the clinic. Many other stallions will haul in to the clinic for collection on an as needed basis. Resident stallions have a minimum requirement of 5 outside breedings. We do train young stallions for collection off of a breeding phantom. Also we can do shipping testing to evaluate which extender works best for your stallion and which gives the best motility and longevity in a semen shipping container. We collect semen from our resident stallions, extend it and then we either inseminate mares on site at the clinic or we can ship the semen out to the location that other mares are being bred with semen from that stallion. We also provide our clients with hand breeding live cover service from our resident stallions.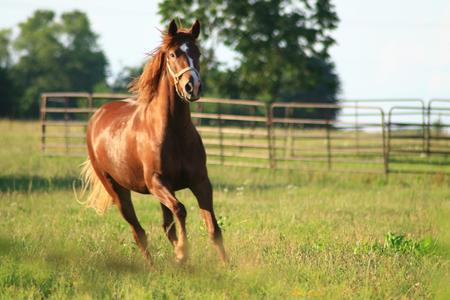 Veterinary Care & Reproductive Services
Heide Veterinary Services is proud to provide veterinary care and reproductive services to all classes of horses. We strive to provide the latest cutting edge treatments to make sure that your performance horse is in top winning form or your broodmare gets in and stays in foal.